Fishing Tips For Catching Bigs In Late Summer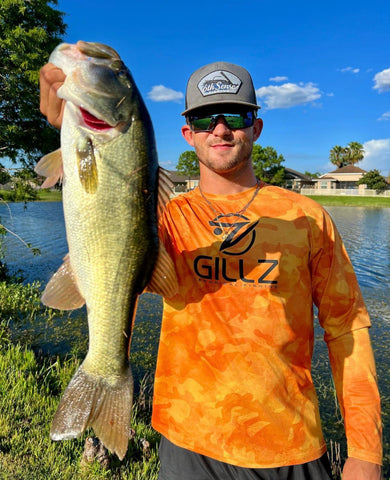 For most anglers, late summer is the toughest time to fish. Accurate, timely tips are harder to find in the dog days, and for good reason. It's hot and miserable for the anglers, and the bass are scattered, beaten down by angler pressure, and downright difficult to catch.
Late-summer blues got you down? Try one of these bass fishing tips to get back on the bite.
BaitCloud Fish Attractant for Bass
BaitCloud is the original multi-sensory. Our Bass Formula fish attractant has been formulated using science and innovation to mimic nature. By studying the feeding behaviors of bass, we have engineered our attractants to trigger the instinctive feeding and hunting behaviors in Bass.
Bass feed primarily by targeting through sound (vibrations) and sight. They can detect even the smallest vibrations and sound caused by nearby baitfish or other prey. It is for this very reason that BaitCloud is so effective in attracting Bass to you. Try our Multi Species, Shad scented Attractant too!
Stick Bait
As the summer progresses, bass in most bodies of water focus more and more on shad or other pelagic baitfish for their dominant food source. The shad are forming larger and larger schools, and bass move to offshore ambush spots and feast when a school gets too close.
When bass are keyed in on shad, they often suspend for most of the day, making them almost uncatchable except when they are feeding. A topwater stick bait is a must-have for any angler chasing schoolers. These inactive fish can be caught when they are up and feeding, and there's no better trigger than the walk-the-dog action of a topwater stick bait.
Target classic schooling areas like points, submerged timber, channel swings, and the tailraces of dams. Keep the topwater handy, and cast quickly to any surface feeding activity.
Hollow-Bodied Frog
If there's vegetation in your home lake, you can bet that by now the majority of the shallow bass will be relating to the thickest stuff available. A topwater frog like the Livetarget Hollow Body Frog is a great tool for getting strikes from these fish. One of the best bass fishing tips for this time of year is that frogs come through the thickest grass cleanly, and allow you to cover water quickly while searching for active fish. Key locations include anywhere the grass comes near current, and when two different types of vegetation merge.
Deep Diving Crankbaits
When they're not schooling – late summer bass often hang on deep break lines, humps, and other structure. One of the most effective ways to target them is with a deep-diving crankbait like the Strike King 10XD. Look for cover like rocks, shells, and timber on the structure, and seine it with a deep-diving plug. Use a plug that dives slightly deeper than the bottom depth, so the bait is periodically hitting the bottom. This causes deflection, which is a major trigger for strikes – particularly when the bass aren't actively feeding.