3 Early Spring Bass Fishing Tips You Need To Know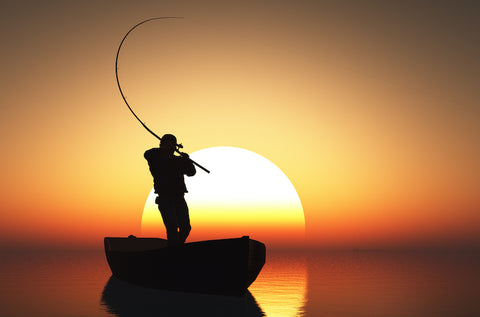 1. Fish in Shallow Water
While bass typically hang out in deeper waters in the cool-weather months, they're often found in shallow waters once the weather turns. It's in these shallow waters where they prefer to lay their eggs. It's also in these waters where you can expect to find some of the largest bass. Fishing in shallow waters is convenient for a few reasons in the spring. One, if there's an adequate shoreline where the bass are migrating, then you don't even need a boat to fish for them. And two, their presence in these shallow waters often makes them easier to catch if you can get them to chase your lure. Hence, spring can be a great season to warm up your fishing chops or introduce a new, inexperienced friend or family member to the sport.
2. Observe and React
Despite bass preferring to congregate in shallow water during the spring, finding these areas of shallow water that they're hanging out in can still be challenging. That's because shallow water isn't the only variable they're weighing. There's also water temperature, water color and what type of condition the bottom of the lake, pond or river is in. If you catch one bass in an area, you're likely to catch many more. But how do you find these areas? There are a few signs you should be noting:
Watch for birds: If birds are congregating in the area and diving into the water, they're likely after baitfish, which bass also eat.

Don't fish where the water is too clear: If bass can see your bait too crystal clear, they may be hesitant to take it.

Look for mud lines: Bass like to hang out in the mud lines where it's more difficult for baitfish to see them, making them a more convenient snack.
3. Use Fish Attractant for Bass
Though spring is a great season for angling in big bass, keep in mind that fish are still coming out of the colder, winter season — so they may not be as aggressive as they would be during the summer. With that said, using a fish attractant for bass, such as those offered by BaitCloud, can help bring more fish to your spot and also help increase your chances for reeling one or more of them in. Fish attractant is very easy to use, you literally just need to toss it into the water and then get ready to drop a line into the area where it's working.